About us
---
"Principal driven engineering. Real relationships. Real impact. Real partnerships."
Our Vision
We believe that Principal driven engineering matters. By engaging our experienced principal engineers in each and every project, we believe that our clients are assured the highest standard of engineering services. We strive to understand our clients' needs and adapt capabilities to support them, resulting in projects that are consistently on-time and on-budget. We believe in measuring our success only after our clients' needs have been addressed and appropriate solutions are delivered as promised. We take a collaborative approach to our work and strive to build long-lasting, sustainable relationships with our clients, built on mutual trust and respect. We believe that our success is only possible with the support of a seasoned team. Our team is made up of licensed professional engineers, designers, AutoCAD operators, and administrative staff ready to take any project from initial concept to successful completion.
Representative Clients
Goss Engineering has had the pleasure to provide a wide range of research, engineering, and construction management services for our clients. We'd like to thank them and are pleased to highlight some we have worked with recently and others we have worked within the past. Please click on each of the categories below to see a representative list of clients.
Contractors
ACCO
AK Electric
Los Angeles Air Conditioning
EMCOR
McLane Builders
Pittsburgh Tank and Tower
PPC
Safeway Building Systems
Siemens
Steel Construction Co.
Swinerton
County and Municipal / Federal Centers
County of Kern Municipal Center
City of Eugene Municipal Center
Santa Clara County Municipal Center
Siskiyou National Forest Federal Center
Various Military Bases
Sustainability
We believe that a sustainable design approach should be taken with every project and we are committed to these practices. As experts in the design and implementation of energy efficiency upgrades and being well-versed in implementing sustainable design principles, we help our clients reduce their carbon footprint, resulting in energy savings and operating cost reduction.
Awards
Goss Engineering is the proud recipient of numerous awards in recognition of excellent engineering work and outstanding service.

2006 ASHRAE Regional X and Tri-County Chapter
Technology Award – 1st Place 500-ton Chiller Replacement University of Redlands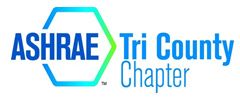 2003 ASHRAE Tri-County Chapter
Technology Award – 1st Place UCI Hybrid Chiller Plant Expansion University of California, Irvine

2010 Loma Linda University
Thermal Energy Storage System Engineering Project Achievement Award