Architecturally Partnered
It is the architect who envisions and creates, and it is the engineer who turns those plans and creations into safe realities.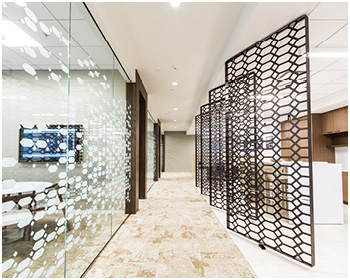 Architects bring a unique perspective and a creative approach to the designing of buildings and other structures. Specializing in the ART and SCIENCE of constructing buildings, architects are concerned with the visual aesthetics of form, atmosphere, and character resulting in visionary designs and satisfied clients. An architect looks for solutions to the various problems that people face with buildings, including those that are economic, ergonomic, aesthetic, social, or safety-related among others, and finds unique ways to overcome these challenges through proper design. An architect gives life and meaning to a building and the spaces within while creating a lasting impact on the people who interact with them.
Architects & Engineers have different viewpoints when approaching a project. Given the different aptitudes and roles of engineers and architects, it is not surprising that successful collaboration can be a challenge.
At Goss Engineering, we are up to this challenge as experts at translating your design visions into practical applications combined with a deep appreciation of the different perspectives each party brings to a project and the balance that is achieved through working collaboratively. Our philosophy of Principal Driven Engineering ensures that we provide value to your projects by understanding your design philosophy and your work methodology to create building solutions that create your vision and projects that are completed within budget. We provide enduring value which is not judged by price alone, but by the quality and quantity of what is delivered. We appreciate architectural innovation and seek to engage early in the project to better understand the architect's iterative design approach while incorporating engineering requirements into your design imagination.
We believe that collaborating with a full-service engineering firm with the right experience and expertise is the solution to some of the pressing issues your firm is facing. Finding the right engineering firm that can effectively collaborate is key and can be instrumental in increasing an architectural firm's deliverable quality. Contact Goss Engineering today for a no-obligation consultation on how we can provide engineering services that fit the needs of your architectural firm.