Combined Heat & Power Projects
---
California Polytechnic State University, San Luis Obispo- Poly Canyon Village Cogeneration Heating Hot Water Interconnection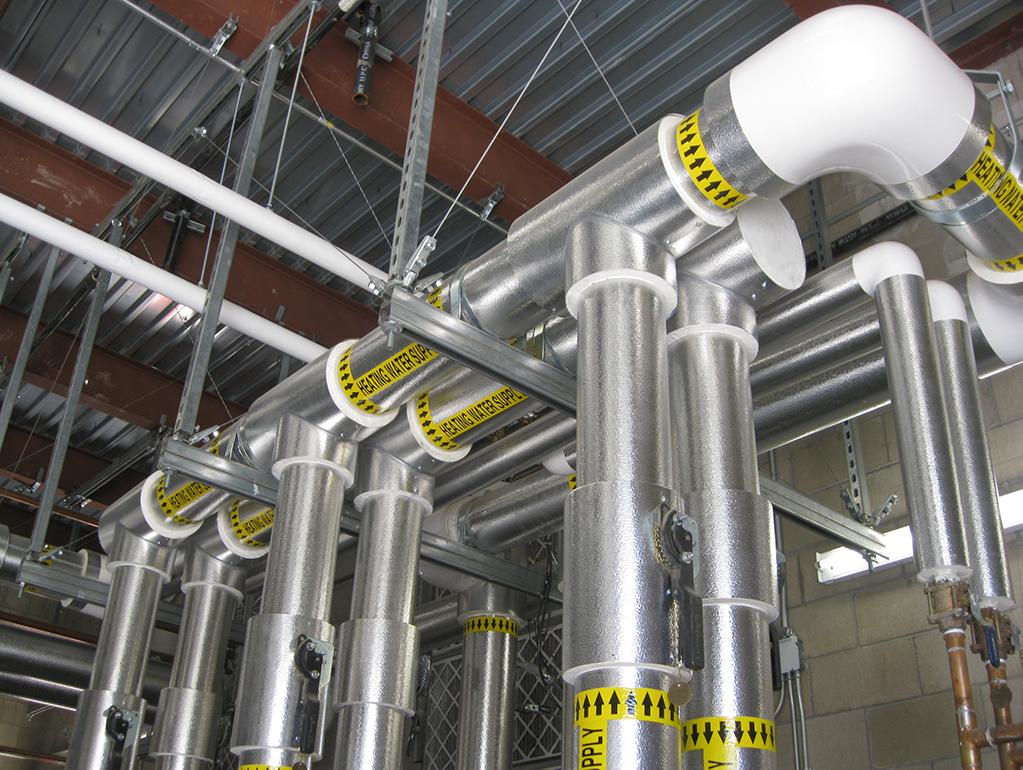 PROJECT FEATURES
This project provided 2,800 linear feet of direct-buried heating-hot-water piping to connect the two central plants.
SERVICES
Goss was the mechanical and electrical engineer-of-record, assisting the campus with creating construction documents.
SIZE
2,800 linear feet of 6″ direct-buried heating-hot-water pipe.
DELIVERY METHOD
Design-Bid-Build
OWNER
California Polytechnic State University, San Luis Obispo
DESCRIPTION
Goss was the mechanical engineer of record for the interconnection of the cogeneration plant located on the south side of the residence halls to the boiler plant located on the north side of the residence halls.
During the design and construction of the Poly Canyon Village Residence Halls, two separate boiler plants were constructed, the north which consisted of standard heating-hot-water boilers, and the south which consisted of two cogeneration units to produce simultaneous heat and power. Upon initial operation, it was observed that the cogeneration units could not be operated economically due to a lack of a heating load. As a result, Goss was commissioned to study ways to improve the operation of the cogeneration system. It was determined through an energy model and hydraulic model that connected the south cogeneration plant with the north boiler plant would provide sufficient additional load to operate the cogeneration units economically.
Goss provided construction documents to provide new direct buried 6" heating-hot water piping from the south plant 1,400 linear feet to the north plant. In addition, the controls were modified to accommodate the new cogeneration plant operation. The cogeneration system efficiency was improved from 44% to 55%. The project resulted in an annual operational savings of $150,000 per year due to saved natural gas consumption and offset electrical usage.
---