California State University, Fullerton- Corporate Yard Electrical Infrastructure Improvements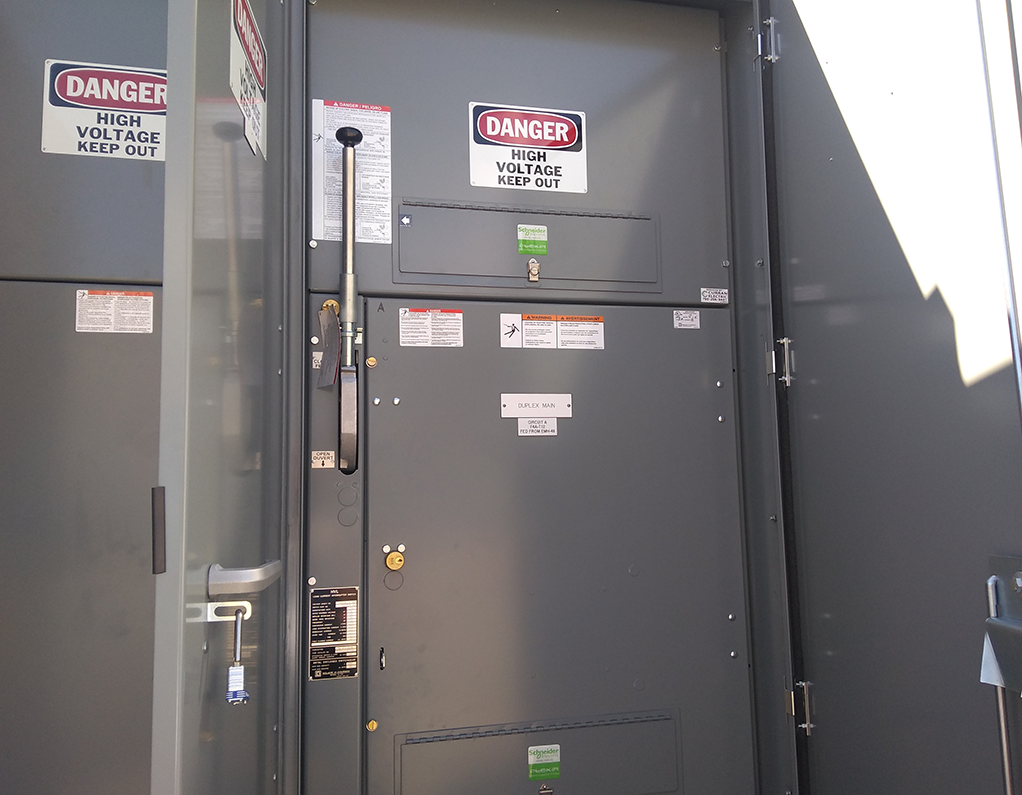 PROJECT FEATURES
This project replaced an existing substation and installed a new underground 12KV electrical distribution system.
SERVICES
Goss was the electrical engineer-of-record.
VOLTAGES
12.47 kV, 480V, 277 V, 208V, 120V
OWNER
California State University, Fullerton
DESCRIPTION
Goss was the electrical engineer-of-record for the demolition of an existing 4160V transformer and power distribution panel fed from an overhead power pole and the addition of a new underground fed electrical distribution system to support new facilities for the corporate yard buildout at this university campus. The existing 150 kVA, 4.16 kV transformer, and a feeder were not adequate for the future corporate yard buildout and were demolished back to the power pole.
A new 1,500 kVA, 12.47 kV transformer was installed and connected to both feeders of the existing 12.47 kV campus loops. This included 2 new 600A dry type switches with Kirk-Key interlocks to provide a closed-loop system that provides redundancy to quickly recover from a single cable fault and also provides isolation from the loop for repair or maintenance while other parts of the system are still functioning.
The transformer feeds a new 2,000 Amp 480Y/277 V main switchboard with ground fault protection which will serve the future Corporate Yard Building and also serves a new 150 kVA, 480V – 208Y/120 V transformer to refeed the existing 208-volt support buildings.
This project was the first phase of the new corporate yard buildout, which included a new corporate yard building, facilities offices, shops, and other related services.
---