Sample Laboratory Projects
---
University of California, Irvine- McGaugh Hall Lab Update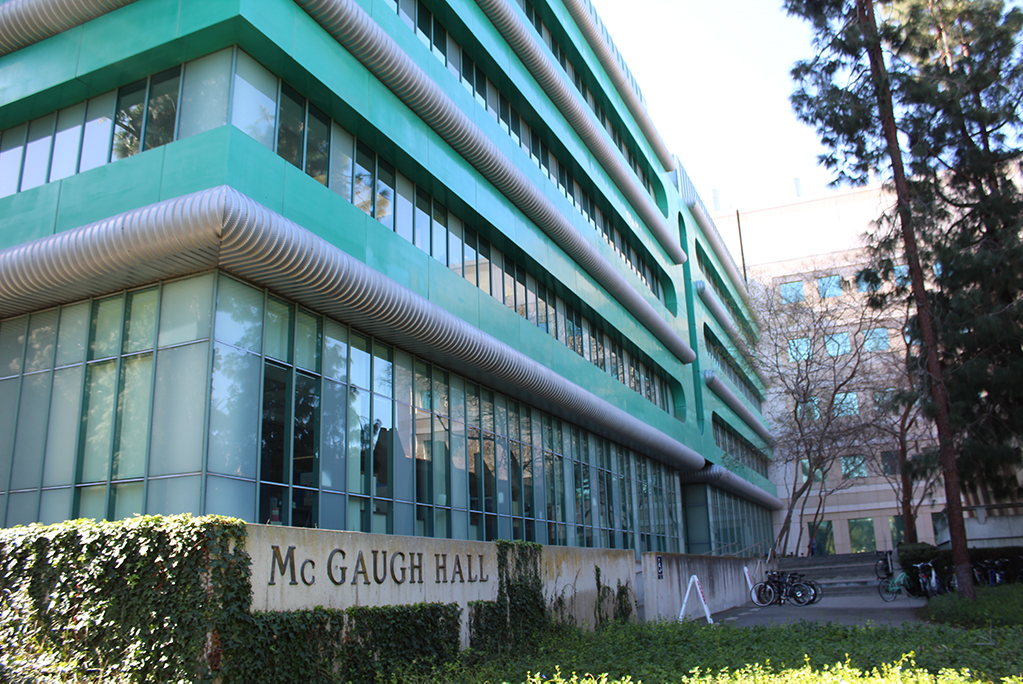 PROJECT FEATURES
This project upgraded controls and airflow devices to allow VAV operation and added Aircurity to reduce required airflow. Saved approximately 4.8 million kWh and 330,000 therms of natural gas annually, worth about $700,000 of annual savings.
SERVICES
Goss was the mechanical and electrical engineer-of-record, assisting the contractor's design-build team.
SIZE
5 stories, 215,000 square feet, 200 laboratories
DELIVERY METHOD
Design-Build
OWNER
The University of California, Irvine
DESCRIPTION
Goss was the mechanical and electrical engineer-of-record for this whole-laboratory retrofit project. Prior to design, Goss conducted an energy study to identify energy savings opportunities that could help co-fund the project. During this analysis, Goss identified the following energy savings opportunities with sufficient payback to be included in the project:
Conversion from CAV to VAV, saving an estimated 3,800,000 kWh annually.
Adding Aircurity, saving an additional 800,000 kWh annually.
Repairing air leaks in the air handling units, saving 200,000 kWh annually.
Goss led the design-build effort to replace all existing pneumatic venturi valves and pneumatic controls with the new DDC venturi valves and controls in all three wings of this 5-story building, phasing the design by floor and by wing. This project faced restrictive shutdowns, allowing a maximum of 5-day shutdowns in each lab. Working together, the design-build team met this requirement and completed the project 2 weeks ahead of schedule.
Aircurity was added to allow for a reduction in the ventilation required, with 4 air changes during the system's occupied mode and 2 air changes during the unoccupied mode. Additionally, the exhaust fans were manifolded with a bypass and sequenced to optimize the operation, as well as maximize energy savings.
---