University of California, Santa Barbara- Bio-2 Montell Lab Renovation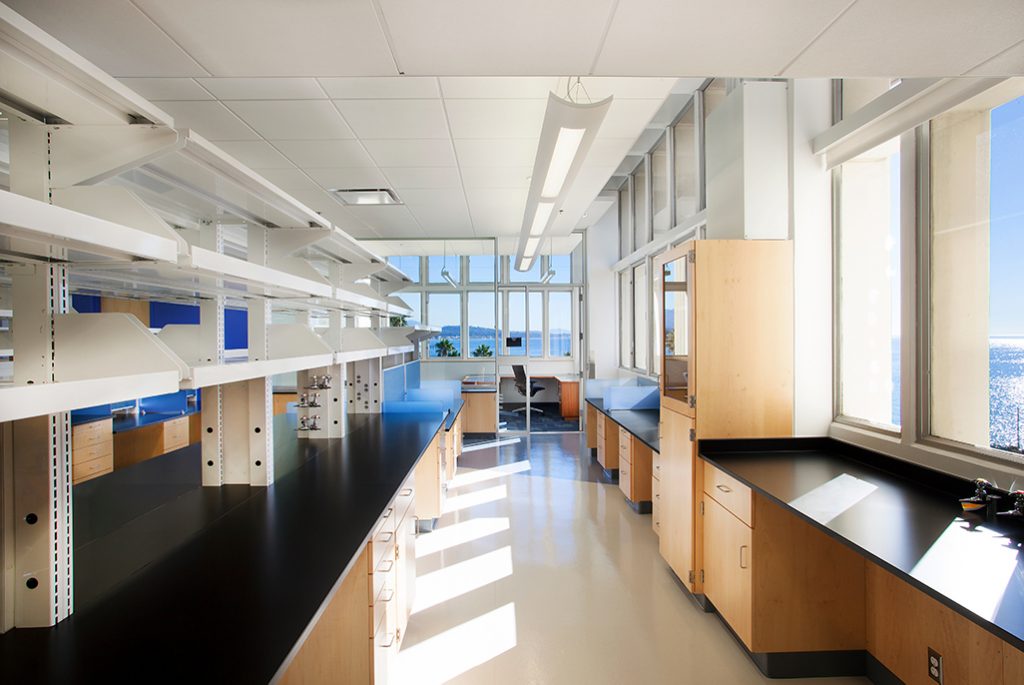 SERVICES
Goss was the mechanical and electrical engineer-of-record, assisting the owners CMAR team.
SIZE
10,000 Square Feet
DELIVERY METHOD
CM-at-Risk
OWNER
The University of California, Santa Barbara
DESCRIPTION
Goss was the mechanical and electrical engineer of record for the renovation of the fourth floor of the Bio-2 research building. The building, originally built in the 1960s, had not undergone any renovations and the infrastructure and spaces were not conducive to cutting-edge biological research. To facilitate incoming faculty members, a renovation of the fourth floor was undertaken with the project goals as follows:
To support the changing research needs of new incoming faculty members.
Improve the original building infrastructure to support the renovated fourth floor and future building renovations.
To improve the controllability of the building ventilation system.
As part of the project, a new lab airflow control system was implemented for the building including retrofitting the supply and exhaust systems. The new lab airflow control system allowed for better zone temperature control to facilitate research needs and better ventilation control improving lab safety.
Additionally, to meet the research program needs, additional research rooms with temperature control to increase or decrease environmental conditions for the research were built in place utilizing additional heating coils and cooling units to provide individual control.
To meet the University of California sustainability goals and provide for future flexibility, light-harvesting systems, as well as automatic solar shades were installed, a variable-air-volume airflow system was implemented and future infrastructure was built out to provide future space flexibility and bring the laboratory space into the 21st century.
---