University of California, Irvine- Central Plant Monitoring Based Commissioning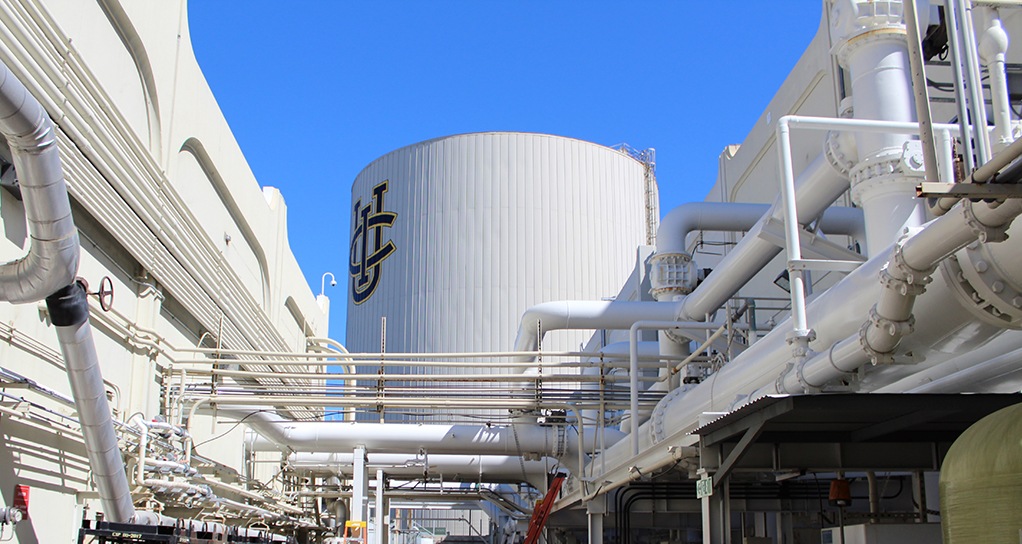 PROJECT FEATURES
Goss identified and analyzed over 50 ECM's and over 110 issues to maximize energy savings potential for the campus central plant.
SERVICES
Goss was the commissioning agent and mechanical engineer
ANNUAL ENERGY SAVINGS
2,849,720 kWh
OWNER
The University of California, Irvine
DESCRIPTION
The UCI central plant provides chilled water, high-temperature water, electricity, compressed air, domestic water, and soft water to the majority of campus buildings. Goss has worked closely with the campus since 2008 with the specific mission of optimizing building energy use, leading up to the point when the central plant was oversized. Central plant operators were interested in running the plant as efficiently as possible but were unsure of how to accomplish that goal.
As the first step in this project, Goss met individually with all key campus personnel to identify known issues. Ultimately, the team was able to identify 111 issues, including energy, capital improvement, operations and maintenance, and repair. After estimating energy savings and construction costs, the team selected 8 energy conservation measures to include in the project, which yielded over 2.8 million kWh of annual energy savings and resulted in a utility incentive of more than $680,000.
Goss helped develop a dashboard on the control room front end to show total central plant efficiency (in kW/ton) in real-time and, at the conclusion of the project, presented the sequence of operations to the central plant operators so that they would be able to meet their goal of operating as efficiently as possible.
---