Loma Linda University Health- 30-inch Chilled-water Extension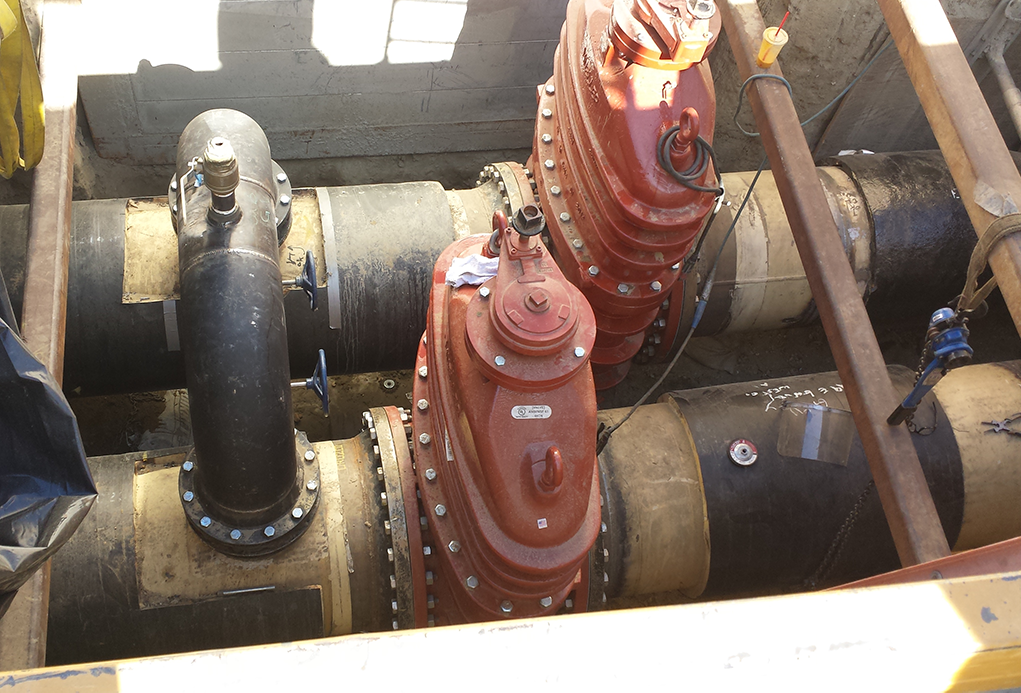 PROJECT FEATURES
Installed 30-inch chilled-water supply and return lines from the campus thermal energy storage plant to the central plant.
SERVICES
Goss was the mechanical engineer-of-record and prime consultant.
SIZE
2,800 linear feet of 30-inch chilled water pipe.
DELIVERY METHOD
Design-Bid-Build
OWNER
Loma Linda University, Health
DESCRIPTION
Goss was the mechanical engineer-of-record for this chilled-water distribution expansion project. To fully utilize the recently installed thermal energy storage tank, the campus needed to expand the 30-inch chilled-water infrastructure from the campus central-utility-plant to the thermal energy storage tank.
Goss first performed a study to determine the most efficient pipe route and sizing. The study included performing a hydraulic model and load study of the campus to provide adequate capacity for current and future loads.
Construction documents were prepared and submitted to OSHPD for approval. A critical aspect of the project was phasing and planning to minimize chilled-water disruption to the medical campus. Unplanned shutdowns of chilled water that affected operating rooms or hospital operations would not be acceptable. As a result, all tie-ins had to be coordinated months in advance and all schedules strictly adhered to. The chilled-water extension was completed on time and without any unexpected shutdowns.
---