University of California, Irvine- Rowland Hall Loading Dock Infill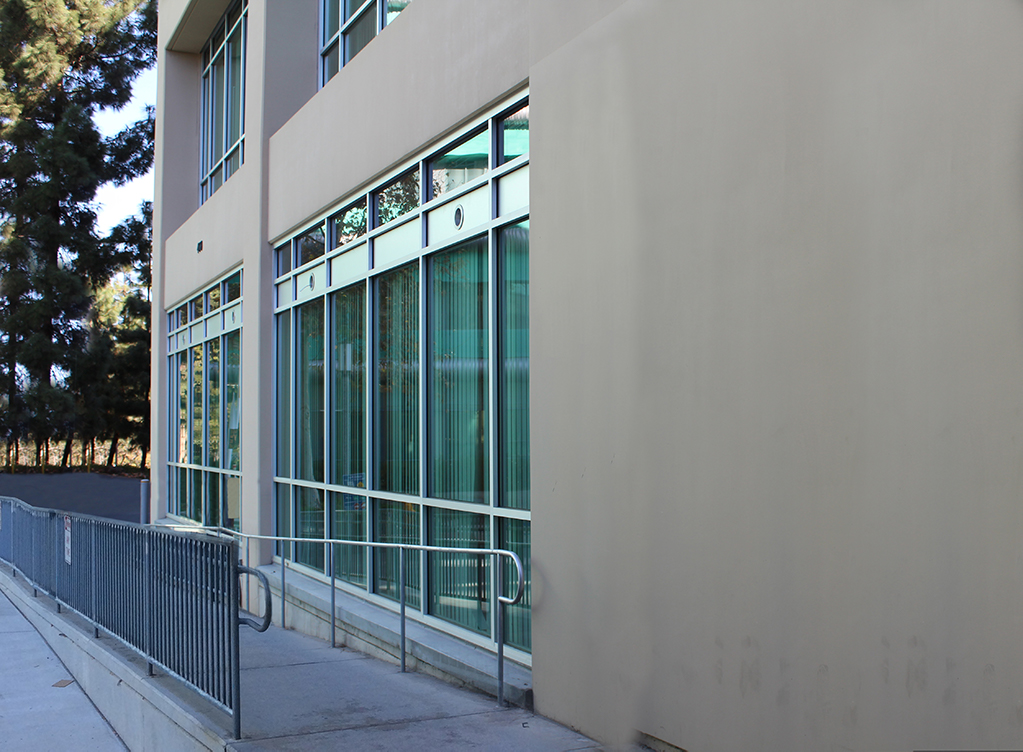 PROJECT FEATURES
Infilled about 2,000 square feet of loading dock space with new wet laboratory, office, and support spaces.
SERVICES
Goss was the mechanical, electrical, and plumbing engineer-of-record.
SIZE
2,000 Square Feet
OWNER
University of California, Irvine
DESCRIPTION
Goss was the mechanical, electrical, and plumbing engineer-of-record for this laboratory infill project in the Biological Sciences area of campus. Short on wet lab space, the owner identified an oversized loading dock serving one laboratory building on campus that could be infilled to accommodate new wet lab, office, and break room spaces, while setting aside sufficient space for a serviceable loading dock.
The project added new venturi valves for supply and exhaust systems, and new reheat coils for the single-duct system. The project also added a variable volume 6-foot fume hood in the wet lab and 3 sinks throughout the new space. New emergency eyewash and showers were required to provide occupant safety. A cable tray was also added for the routing of numerous specialty gases. Lab air, high-pressure air, lab vacuum, industrial hot water, and industrial cold water were also routed throughout the lab. An electrical room was added to house a new 200-Amp panel and 100-Amp sub-panel. Goss also provided the fire alarm and fire sprinkler design for the new lab space.
Connection to the exhaust system was challenging in this 6-story building with a manifold rooftop exhaust. To accommodate the new 26-inch exhaust riser, Goss coordinated with the University and the building occupants to identify space for a new shaft through each floor.
---