Mesa Water District- VRF Addition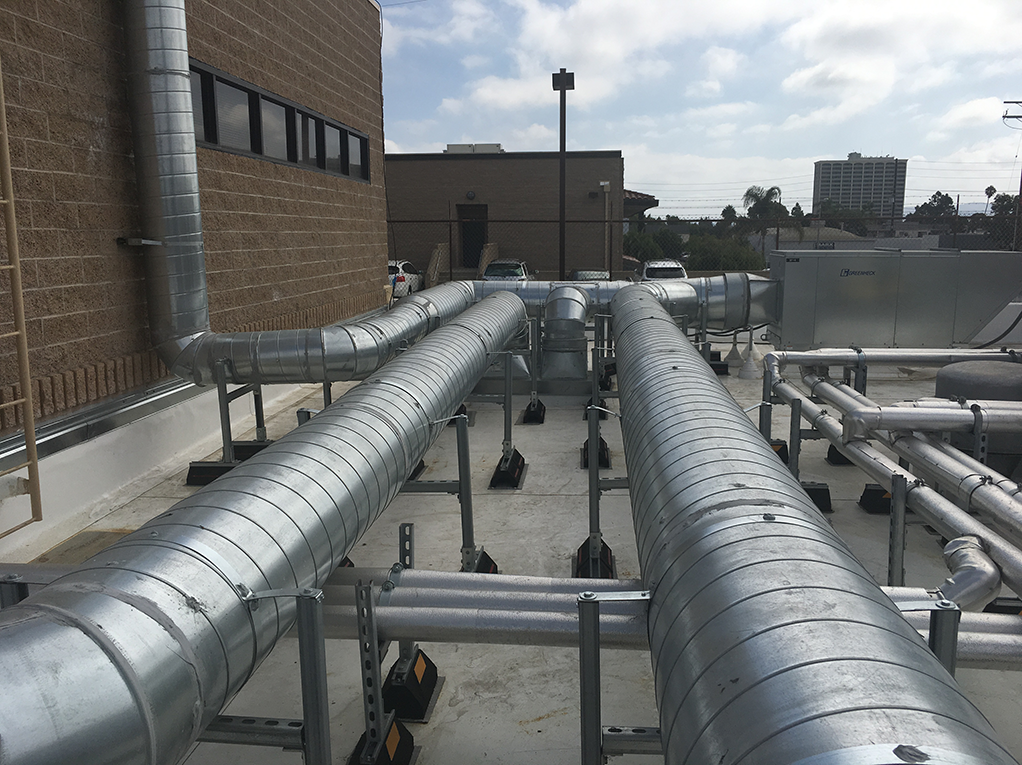 PROJECT FEATURES
This project analyzed and replaced aging, inefficient package units with higher efficiency VRF, providing optimal user control.
SERVICES
Goss was the mechanical and electrical engineer-of-record.
EQUIPMENT CAPACITY
72 Tons
ANNUAL ENERGY SAVINGS
170,000 kWh
OWNER
Mesa Water District
DESCRIPTION
Goss was the mechanical and electrical engineer-of-record for this HVAC upgrade project that began with an assessment. The Mesa Water headquarter campus includes two 1970's era buildings that have undergone varying changes over the years. During the assessment, we were able to identify that the rooftop HVAC systems serving the buildings were outdated, inefficient VVT systems with poor interior zoning. Our assessment provided replacement opportunities, including in-kind replacement, air-cooled VRF, and water-cooled VRF solutions. Each solution compared construction costs, energy consumption, and maintenance.
We proceeded with the design of the recommended solution: air-cooled VRF. This solution provided a relatively low first cost, which was important to the owner, however, the determining factor for this option was the flexibility in zoning for individual occupant temperature control. This solution was also estimated to save almost $12,000 in annual energy costs. Our effort also identified and corrected an indoor air quality problem, where existing VVT systems had no outside air and all filters had been removed.
---