University of California, Irvine- Robert Cohen Theater Air Handling Unit Addition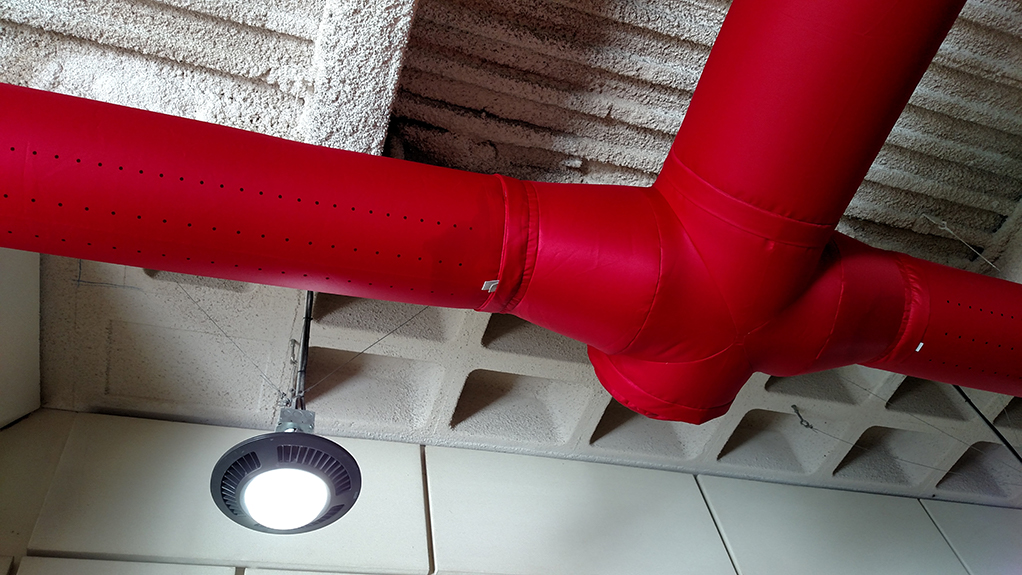 PROJECT FEATURES
This project included demolition of an air handling unit and associated ductwork, electrical power to new equipment, chilled water modifications including connection to existing underground chilled water piping, hot water modifications including modification replacement of basement control valves to ensure proper operation, the addition of fabric ductwork and diffusers, integration of new equipment with the building automation system controls, start-up assistance, and review and coordination of TAB report.
SERVICES
Goss was the mechanical and electrical engineer-of-record. Goss also served as the prime consultant, carrying architectural, structural, and roofing sub-consultants.
EQUIPMENT
2 custom air handling units, fabric airflow diffusers, and pressure-independent control valves.
OWNER
University of California, Irvine
DESCRIPTION
Goss was the mechanical and electrical engineer-of-record for the demolition of an existing air handling unit and the addition of two new rooftop air handling units. One new air handling unit, sized to supply 3,500 cfm, serves a dance rehearsal studio. The other new air handling unit serves the theater and was sized to supply 10,000 cfm. Both spaces required care in design, with large swings in occupancy and in cooling load.
New fabric diffusers were designed to throw supply air past the high ceiling theatrical lighting in Robert Cohen Theater and to ensure proper air distribution at the stage and seating level. These fabric diffusers were selected black to allow concealment in the ceiling. In the dance rehearsal studio, red fabric diffusers were installed to instead stand out and accent the studio.
The project also replaced the control valve and revised the sequence of operations for the existing basement air handling unit, which previously lacked proper control. 2-way pressure independent control valves replaced 3-way valves, improving delta-T while ensuring the continued operation of this critical system.
Goss managed structural, architectural, and roofing sub-consultants to provide a fully coordinated design. Special care was taken during design to identify and design around the existing asbestos-containing materials.
---