University of California, Irvine- Engineering Gateway Exhaust Fan Replacement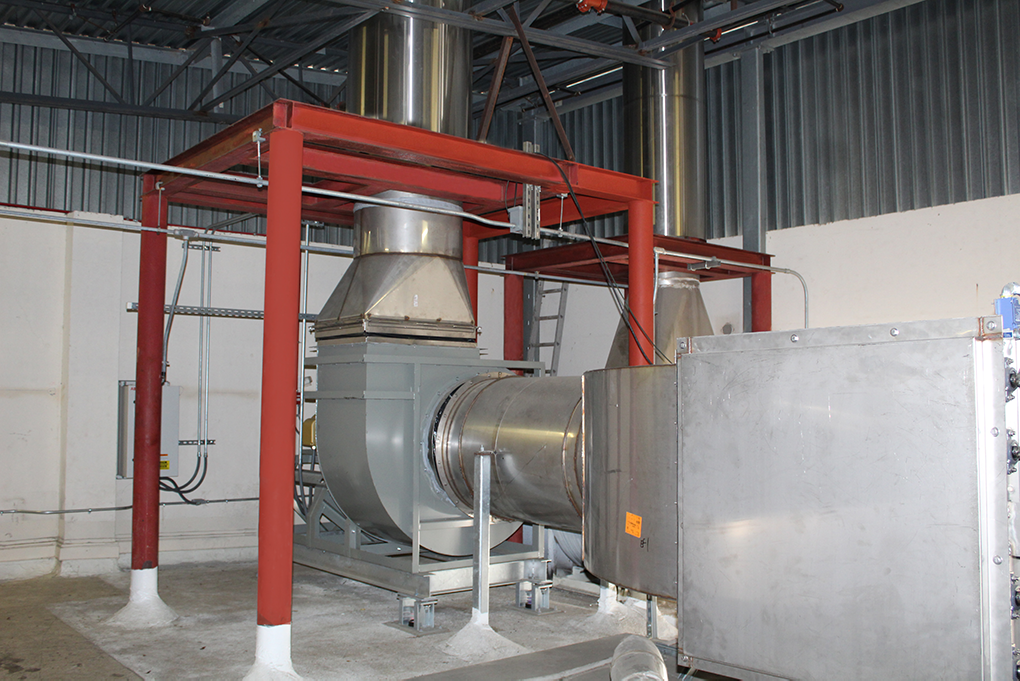 PROJECT FEATURES
This project included demolition of an existing exhaust fan and ductwork, installation of a new 15,000 cfm exhaust fan, power for the new fan, electrical modifications for relocated fume hoods, interior and exterior ductwork modifications, integration of the new exhaust fan with the building automation system controls, start-up assistance, and review and coordination of TAB report.
SERVICES
Goss was the mechanical and electrical engineer-of-record.
EQUIPMENT CAPACITY
15,000 cfm at 4.0″ static pressure
OWNER
University of California, Irvine
DESCRIPTION
Goss was the mechanical and electrical engineer-of-record for the replacement of an existing rooftop exhaust fan serving one of the campus cleanroom facilities. The existing fan was selected at a low static pressure, which prevented the connection of laminar flow hoods, which require a high-pressure drop. Additionally, the cleanroom's use has increased over time and is planned for future usage increases, which requires a higher airflow than the existing exhaust fans could support. Due to budget constraints, only one exhaust fan could be replaced in this project, so Goss worked closely with the owner to determine the fan most in need of replacement. The new exhaust fan was selected for 15,000 cfm at 4″ of static pressure. This selection provides 10% spare capacity for future expansion. A new bypass damper and connection for a future redundant fan were also provided on the roof.
Inside the cleanroom, Goss designed the relocation of select fume hoods and upgrade to select units to operate as laminar flow hoods. Additionally, the project included interior ductwork modifications to separate acid and solvent exhausts, which were previously commonly exhausted, creating a potentially dangerous scenario.
---